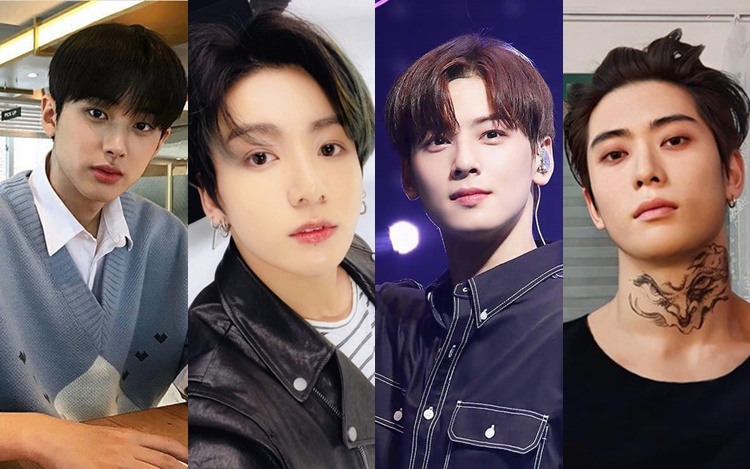 The global epidemic of new pneumonia has not yet been completely controlled, and the number of confirmed diagnoses in Korea has gradually declined. However, there was an outbreak of collective infections in Itaewon nightclubs earlier this month. It is said that more than 100 people have been diagnosed, and the fourth round of infections has occurred. On the 25th of last month, the Korea Department of Disease Management again emphasized the importance of maintaining social distance, and no one can relax. As a result, after the outbreak of the collective infection incident, entertainers were also involved, further raising the public's attention.
According to Korean media reports, among the famous 97line members of the idol group: 4 people from the BTS 's Jung Kwok, Astro 's Che Yinyou, NCT 's Jae Seng, and SEVENTEEN 's Min Kyu, who met at Itaewon on the 25th of last month At the same time, the crowd went to two restaurants and entertainment venues in Itaewon. It was reported that the entertainment venues they visited were restricted in gathering at that time, because it was between bars and nightclubs, and the crowd was densely packed, making it difficult to maintain distance.
After the outbreak of collective infections in Itaewon nightclubs on the 5th of this month, the Korean Ministry of Disease Management also entered a state of emergency, and called on those who visited the entertainment venues in Itaewon between April 24 and May 6 to isolate themselves.
It has been reported that four people have also been tested for viruses afterwards, and the results were all negative. However, considering the long incubation period and the appeal of the Disease Management Headquarters, contact with the crowd should be reduced before May 10, but Che Yinyou has already carried out Astro's return activity at the beginning of the month, "Cultwo Show" and "Hidden Track" performed on 7th. ", Also appeared in" Music Bank "and" Music Center "on the 8th and 9th. As for Zhan, he continued to host "Popular Songs" and participated in the live broadcast of the program on the 26th of last month, the 3rd and 10th of this month.