In response to the new crown pneumonia epidemic, India announced the closure of the city from the end of March. A large number of migrant workers faced the unemployment problem and had to leave the city on foot to return to their hometowns. A local 15-year-old girl, Jyoti Kumari, rode a bicycle to the city recently and took her father, who was suffering from a foot injury, home. The journey took 8 days to complete.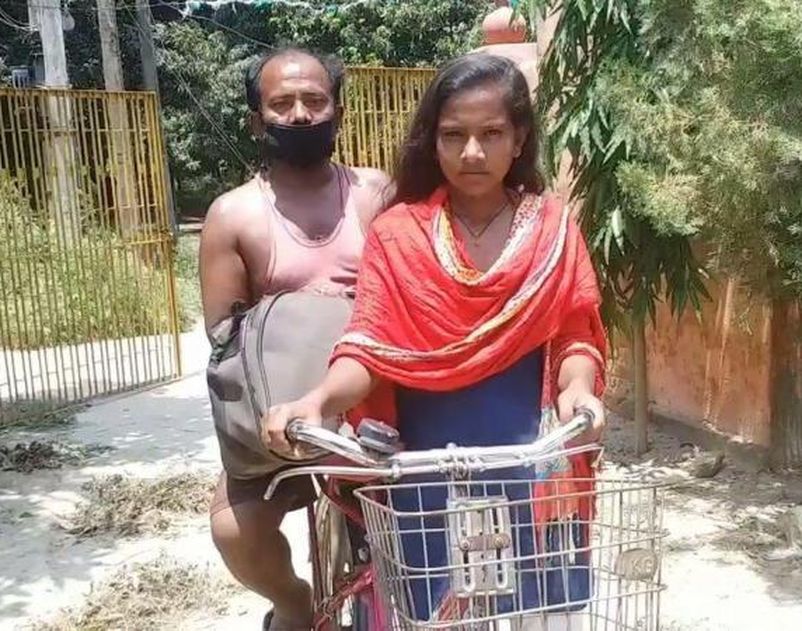 According to foreign media reports, Jyoti's father was unemployed due to the epidemic situation, but his foot injury was inconvenient to walk, and he was trapped in the city and could not walk away. Jyoti learned of his father's situation and decided to use his remaining savings to buy a $ 20 (about HK $ 154) bicycle and go to the city to take his father home.
Due to the long distance and the hot weather, it was not easy for the father and daughter to return home. Dad could not assist Jyoti and could only sit in the back seat of the bicycle. Jyoti sometimes had to get off the bike and walk on a bicycle. During that period, she also needed to call someone to report the current situation to her mother, so that she didn't have to worry. The fathers and daughters spent 8 days, riding a total of nearly 1126 kilometers before going home successfully. Jyoti's filial piety attracted the attention of the outside world, and the local cycling league wanted to invite her to participate in the selection of the national team in New Delhi.
In an interview with the media, Jyoti said that after experiencing this long journey home, she now feels very weak, and she might try to select her. However, under the influence of the epidemic on the family economy, Jyoti could not continue to receive school education earlier and currently only hopes to complete his studies. Fortunately, yesterday the local political party was willing to sponsor her education in any way and provided brand new school uniforms, shoes and bicycles.