A total of more than 5.7 million people were diagnosed in the global new coronary pneumonia epidemic yesterday, and more than 350,000 people died. The World Health Organization pointed out that some patients who had been infected with the new coronavirus may have a faster immune response to the virus, which brings hope for the development of vaccines. In addition, the WHO announced the establishment of a foundation to expand funding sources.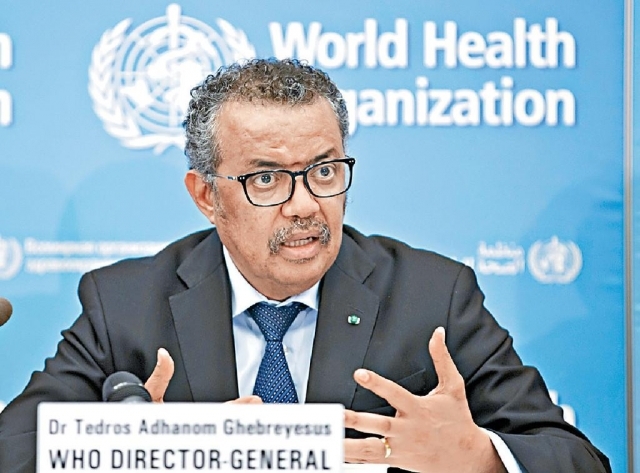 According to Ryan, the person in charge of the WHO emergency project, there is currently no evidence that people who have been infected with the new coronavirus will not be infected again, but their immune response may help protect the human body for a long time, which also means that the vaccine will have a wider protection effect. Come hope. The Director General Tan Desai announced the formal establishment of the foundation and the headquarters in Geneva, hoping to promote public and corporate donations and expand the source of funds. Tan Desai pointed out that the foundation prepared more than two years ago, emphasizing that it was related to the recent cessation of funding in the United States.
  The epidemic in the Americas has not improved. The most severe outbreak in the United States has added at least 16,000 cases, with a total of 1.74 million cases of infection, accounting for about 30% of global cases and more than 100,000 deaths. The epidemic in Brazil has continued to deteriorate. So far, more than 410,000 people have been diagnosed and more than 25,000 people have died.
There are no new deaths in the Mainland
  . Russia, the world 's third most affected person, has more than 8,000 confirmed cases. Although the epidemic is still severe, the mayor of Moscow announced that it will allow more shops to reopen next week, and the home order will be extended until the middle of next month.
  There were two new imported cases in the Mainland yesterday, one each in Shanghai and Fujian, and no new deaths. A total of approximately 83,000 cases were diagnosed nationwide, more than 4,600 people died and more than 78,000 people recovered.