The gas leakage at the Visakhapatnam chemical plant in the industrial port city of Andhra Pradesh, India, which resulted in serious deaths and injuries, has not yet escaped the crisis. The accidental chemical plant leaked gas again early on Friday, causing residents in the area to panic. The authorities will conduct evacuation operations in a wider area.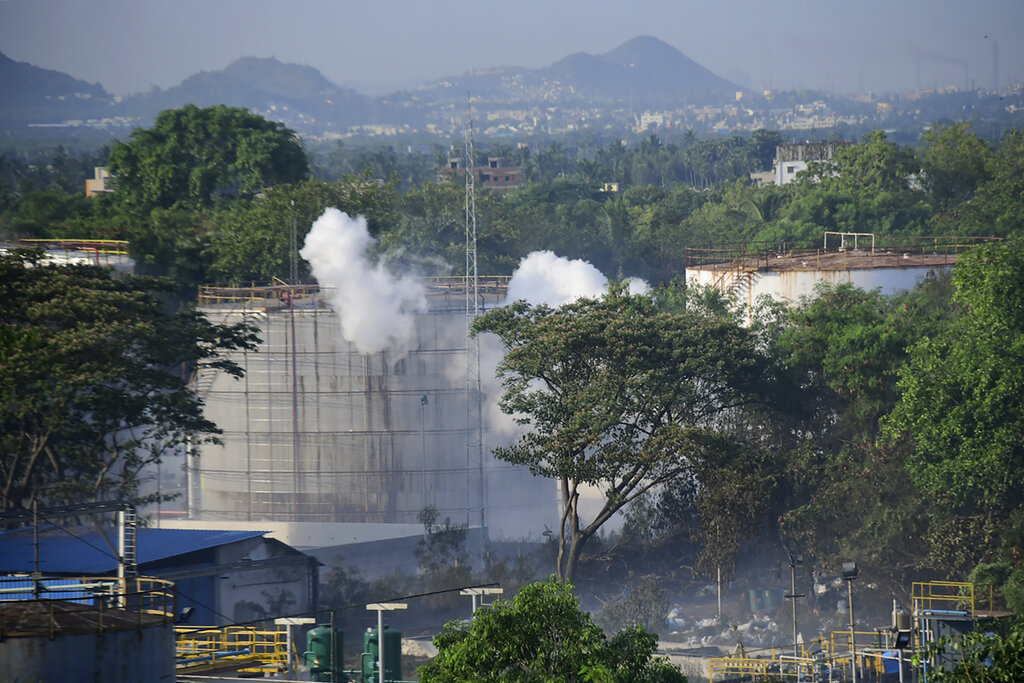 A spokesman for the fire department in Visakhapatnam said the situation was still grim. Residents living within a five-kilometre radius of the chemical plant that caused the accident must evacuate. However, Gumara, a female official of the Metropolitan Government of Visakhapatnam, pointed out that the amount of gas leaking from the chemical plant into the surrounding area has fluctuated and the situation has been generally controlled. The authorities expanded the scope of evacuation, just in case.
At around midnight on Thursday, local time, police officers urged residents in the area to pack up and board the tourist bus arranged by the authorities to the temporary shelter. The accident chemical plant was operated by LG Polymers, a subsidiary of South Korea's LG Chem, and gas leaked out early in the morning on Thursday. A large number of residents living in the area felt unwell, had difficulty breathing or had other reactions and needed to be sent to hospital for treatment. The authorities confirmed that at least 11 people have died so far, adding that the death toll may increase further.
After the accident, the government originally arranged for the evacuation of residents within a 2.5 km radius of the chemical plant, and later expanded the range to 5 km. South Korea's Lejin Chemical Corporation stated earlier that the situation has been brought under control, but by the early hours of Friday, news broke out again that the chemical plant was still leaking gas.
Affected by the New Coronary Pneumonia epidemic, many Indian states and cities have implemented closure orders and home orders. The chemical plants in the accident will also be shut down, and no workers will take care of two storage tanks and other facilities. The Chief Executive of Andhra Pradesh, Reddy, delivered a speech on television, pointing out that some raw materials in the chemical plant were stored in the plant for too long, causing chemical reactions and gas leakage. The authorities have launched an investigation.