There have been more than 4 million new cases of pneumonia worldwide, and more than 270,000 deaths. The United States is still the country with the worst epidemic. In New York State, the hardest hit area, three children died of multi-system inflammatory syndrome. The condition is suspected to be related to the new coronavirus. At the same time, the three senior officials who led the fight against the epidemic had to isolate themselves because of contact with a patient earlier.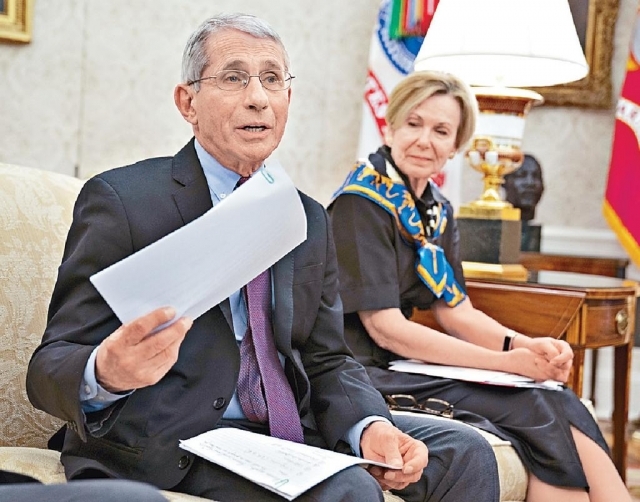 There are more than 25,000 new cases in the United States in a single day, with a total of 1.34 million diagnosed and more than 80,000 dead.
  Many US officials who led the fight against the epidemic had to isolate themselves for two weeks due to contact with a confirmed patient in the White House. Among them, Fuch, the director of the Department of Infectious Diseases of the National Institutes of Health, said that he did not directly contact the patient and believed that the risk of infection was very high low. However, the Director of the Food and Drug Administration, Hahn, and the Director of the Center for Disease Control, Redfield, are close contacts. In addition, it is reported that 11 members of the US Secret Service are infected, and 60 are being quarantined on their own.
Three children in New York die from multi-system inflammation.
  In addition, at least three children in New York State, including a five-year-old boy, died of multi-system inflammation syndrome. Medical staff suspected that the conditions of the three deceased were related to the new coronavirus, and that their symptoms were similar to Kawasaki disease, including rash, fever, and vascular inflammation. In the United States, an average of about 3,000 children are diagnosed with Kawasaki disease every year. The patients are mainly children under five years old, and the incidence of boys is higher than that of girls.
  At the same time, the British Prime Minister Johnson plans to gradually relax the epidemic prevention measures, and announced the implementation of 14-day quarantine measures for overseas immigrants, including British residents, and launched a five-level warning system, announcing that the country is gradually reducing from the fourth level To the third level. There were 3,986 new diagnoses in Britain yesterday, with a total of more than 210,000 cases.
  The South Korean epidemic has rebounded, with 34 new cases in a single day, the most in a month, and most of them are related to the nightclub in Itaewon, Seoul. For this reason, Seoul has ordered more than 2,100 night entertainment venues in the city to suspend business.