The World Health Organization announced that the number of newly diagnosed cases of new coronary pneumonia in the world has reached the largest increase on a single day since the outbreak of the epidemic on Wednesday, reaching more than 106,000 cases. Many people died. Brazil's epidemic has developed severely, with nearly 20,000 new cases added in a single day, and the number of deaths has soared. The situation is worrying.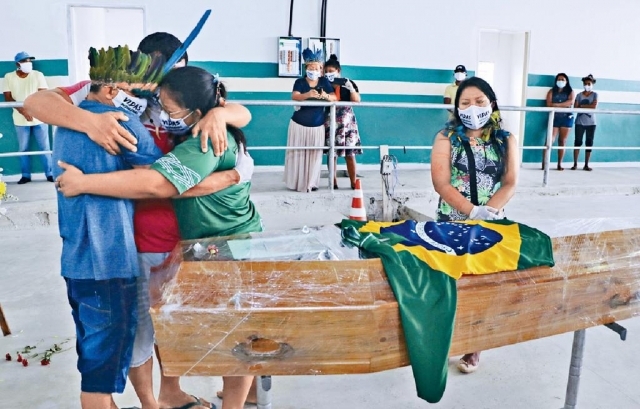 The epidemic of new pneumonia in the Americas is serious, and the United States continues to hold the top spot in the number of diagnoses worldwide, with more than 1.55 million cases. Russia ranked second with more than 38,000 cases, followed by Brazil with more than 291,000 cases.
  The epidemic situation in Brazil is worrying and has become the epicenter of the outbreak in South America. On Wednesday alone, there were close to 20,000 new cases nationwide, with 8.8 more deaths, and a total of more than 18,800 deaths. Director General Tan Desai clearly stated that there is still a long way to go to fight the epidemic, and he is very concerned about the rapid rise of confirmed cases in low- and middle-income countries and regions.
There are two more people infected
  in the Mainland. In addition, there were two new confirmed cases in the Mainland the previous day, including one local case in Shanghai, the patient went from Hubei to Shanghai, and the other was an imported case from Guangdong, with no new deaths. The cumulative number of cases increased to 82,967, 4,634 people died, and more than 78,000 recovered.
  Wuhan, Hubei, which took the lead in the outbreak, completely banned the consumption and hunting of wild animals and related illegal transactions for a period of five years. The administrative area of ​​the whole city of Wuhan is designated as a wildlife sanctuary. In addition to scientific research, epidemic monitoring, etc., and obtaining permission, the hunting of protected wild animals and eating related products are prohibited.