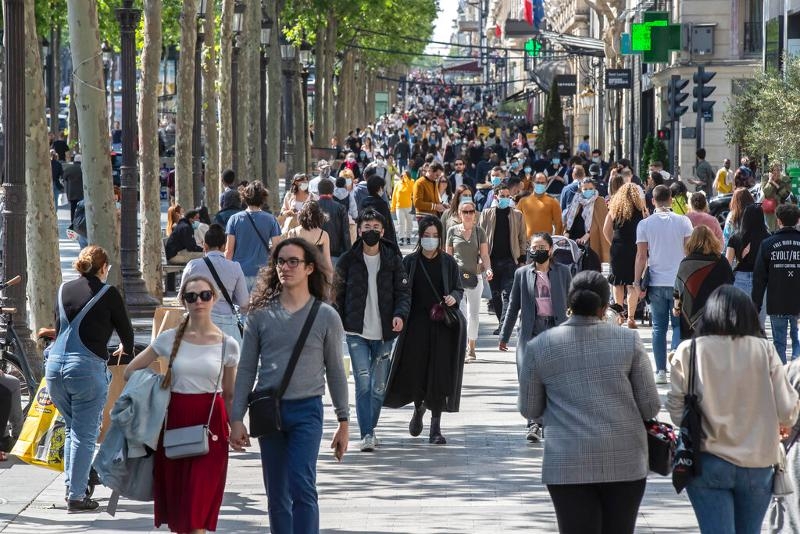 The cumulative deaths of French new pneumonia have exceeded 280,000. Since the launch of the "unblocking" in France, 25 cluster infections have occurred in the past week and have attracted attention from the outside world.
In the past day, there were 483 new deaths in France, a significant rebound compared with the previous few days, and the cumulative deaths rose to 28108. In addition, the number of inpatients with new coronary pneumonia in France has slowly dropped to 19,361, of which 2087 are still severely ill.
The French Ministry of Health said that of the 483 deaths that day, 429 were deaths in nursing homes. France 's cumulative deaths from new pneumonia also continue to rank fourth in the world. The cumulative number of deaths in Spain is now 27,650. On Sunday (17th), 87 new deaths were caused by new coronary pneumonia. The number of new deaths in a single day was less than 100 for the first time in two months.
French Minister of Health Vilan said that since the "unblocking" on the 11th of this month, there have been 25 aggregate infections throughout the law. Among them, the most severe epidemic in the Greater Paris area has reported 3 cluster infections, and the Greater Eastern Region has reported 2 cases. Wieland believes that it is still too early to assess the changes in the epidemic after the "unblocking". He said that it will take 10 to 15 days to reach a preliminary conclusion.